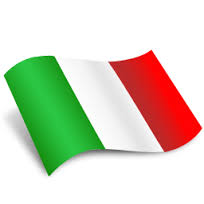 MINGALARBAR ...
Think about it: given the choice, who would you buy from a typical food of any location in the world? By a multinational or a farmer/rancher who produces it by his own?
It may seem like a strange question as the beginning of the opening page of a travel agency's site. We could in fact begin in a more traditional way, with phrases like: "we organize tailor-made trips," "we realize personalized itineraries" and so on ... But how many times have you heard or read such words on the sites of other agencies and tour operators? It is become a refrain everyone uses. That's why we do believe that nowadays it is not important how realizing the trip, but who makes ​​it. Do not matter the ingredients if everybody use the same, but the skill and passion of those cooking them.
That's the reason of the original question: to visit and deeply know a country like Myanmar and come into contact with its wonderful people, who better than a Burmese? A Burmese girl who has travelled his country for 15 years as a tourist guide, "falling in love" with its places and its people, to the point of wishing that so many other people in the world can penetrate the deepest and truest aspects of one of the most fascinating places on Earth.
That's why she chose to start a small travel agency. Not a big structure, just a small one, to less worry of the organizational aspects and focus passionately on the attention to details and customers.
The rest will be provided by the sincere hospitality, the mild-mannered people, the depth of the religious life and, of course, the "Golden Land", as Myanmar is known thanks to the countless golden temples and pagodas and the abundance of natural wealth.
We do not sell merely travels,
we build bridges with "the other World"!